Home page
About ISCU
The Institute of Ismaili Studies (IIS) holds a significant repository of special collections related to the heritage of Ismaili communities and that of other Muslim traditions. These collections include nearly 3,000 manuscripts in Arabic, Persian, Indic and other languages, as well as coins, glass weights, medals and other historical artefacts, photographs and audio-visual materials, rare and special printed materials (including periodicals and magazines) and archival collections, among others.


In 2013, IIS established the Ismaili Special Collections Unit (ISCU) as part of its continuing endeavours to systematically preserve, develop, digitise and catalogue these collections, as well as to study and facilitate research on these materials so as to contribute to the IIS' vision of promoting scholarship on the heritage of Ismaili communities and that of other Muslim groups through its focused research programmes like Qur'anic and Shi'i studies. These special collections have been at the heart of the research, publications and educational programmes undertaken by the IIS over the years.


In the realisation of this vision, ISCU also contributes through research, educational and outreach programmes by organising conferences and offering specialised sessions to students, members of Ismaili communities and the general public in collaboration with other departments at the IIS. Items from the special collections regularly feature in the exhibitions curated at the Aga Khan Center (London) and through other platforms.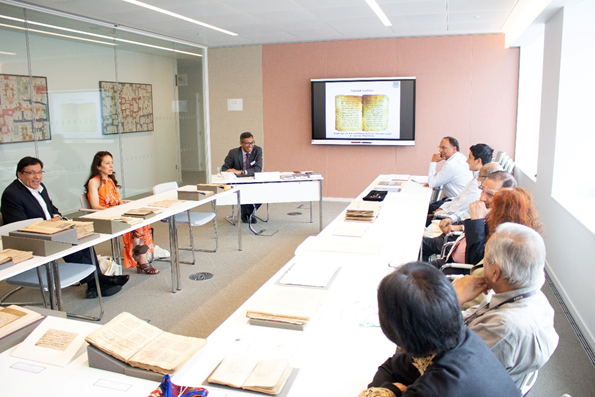 An educational session with display of objects from special collections at IIS in 2019
In the area of research, ISCU organised a symposium in 2017, entitled 'Before the Printed Word: Texts, Scribes and Transmissions'. The papers in the symposium covered a breadth of topics from the discoveries of little known manuscripts and their textual problems to colophons and codicological aspects of the manuscripts, as well as questions of reading culture, roles of scribes, practices of transmission and esoteric interpretations, among others. Many of the papers in the symposium were the result of the ongoing endeavours by the IIS to accelerate the study of different aspects of the IIS' manuscript collections.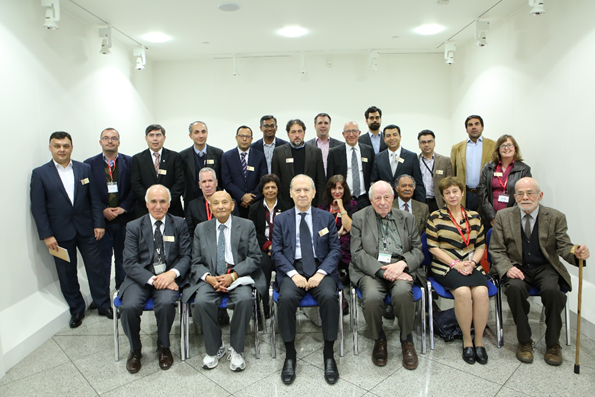 Participants of the symposium organised by ISCU in 2017
It is hoped that this online catalogue of the special collections housed at the IIS will facilitate access to the materials for interested researchers, students and members of Ismaili communities. Digital images of a large number of items are provided through this catalogue, and additional records will continue to feature on an ongoing basis.